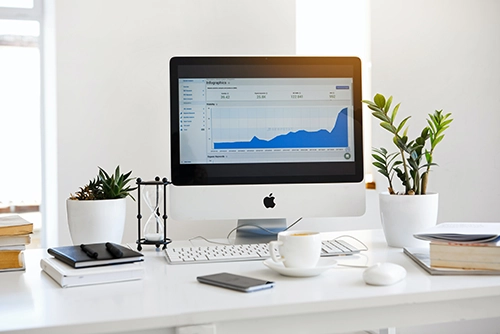 Premium bespoke web development.
Red Fin Digital is a web design agency based in Coventry, West Midlands. We create high quality bespoke websites which can be hard coded or built on top of any existing CMS system. Whether you're looking for a new website, a re-design of an existing one or even just a few changes, get in touch and let us help you grow your business.
Our mission is to make it easy and affordable for local business to create an online presence, our hassle free process allows you to get set up in as little as 7 days. We offer affordable, flexible packages which include everything you will need to create a strong and successful online presence. Just some of the features our packages include are:
Expert responsive design
Super fast hosting
SSL
Ongoing support
Our friendly experts will take care of everything for you, so it doesn't matter if you have absolutely no technical experience. We will make sure your vision comes to life.
Do you like what you've heard so far? Get in touch to discuss your requirements!
Services
Web Design
We will undergo a full design consultation to understand what you want your website to look like. Our team will listen to your every need and create a bespoke design with the perfect layout and colour scheme.
Website Development
We will bring your design to life! Our expert developers will create your site, selecting to either hard code your site or build it on top of a CMS, depending on your requirements.
Hosting
Now that your site has been created, you need to host it on the internet. Don't worry, we have that covered! We will host it on our super fast servers and make sure you don't have any downtime.
Logo & Branding Design
Need a new brand identity? We can create a bespoke logo and strong company branding for you to use across all forums.
Copywriting
If you don't have the time to create content for your site, we can do it for you! Our experienced copywriters can create professional copy, written in any tone of voice, to help you fully connect with your clients.
What can we do for you?
To enquire about our services or to find out how we can help you, get in touch now!
Get in touch
Recent Projects
Our websites are all built from scratch to make sure your business stands out from the crowd.
Frequently Asked Questions
The timeframe for your website completely depends on your specifications but we aim to have all new sites up and running within 7-14 days.
Yes, all our sites are custom built they are either hard coded in HTML, CSS & Javascript, or built on any CMS platform - it all depends on what the client needs. Your site will be scalable, easy to edit and completely bespoke.
We offer a range of support and maintenance packages to make sure everything runs smoothly going forward. If anything happens, you can get in touch with us and we will figure out the best solution for you.